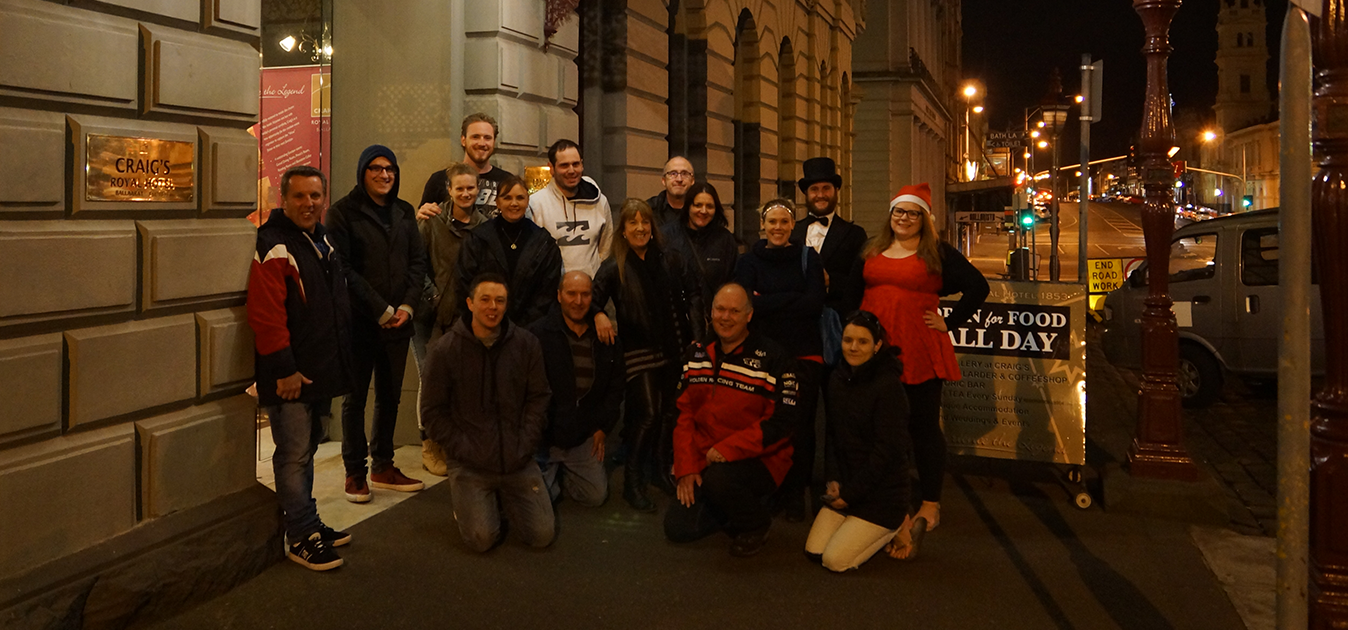 The UBC staff gathered for dinner at Ballarat Gourmet Buffet, which has a great range of Asian food which we finished off by making the most of their sundae machine. We were all very impressed with the happy and friendly staff.
Most of the team then continued to participate in the Ballarat Ghost Tour, which focuses on the central Ballarat area finishing up at Craigs Royal Hotel.
Everyone seemed to keep it together, besides Zac who got a bit frigtened.